A tribute to the music of one of the most popular and prolific bands of all time: Chicago!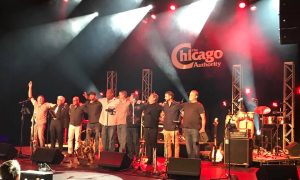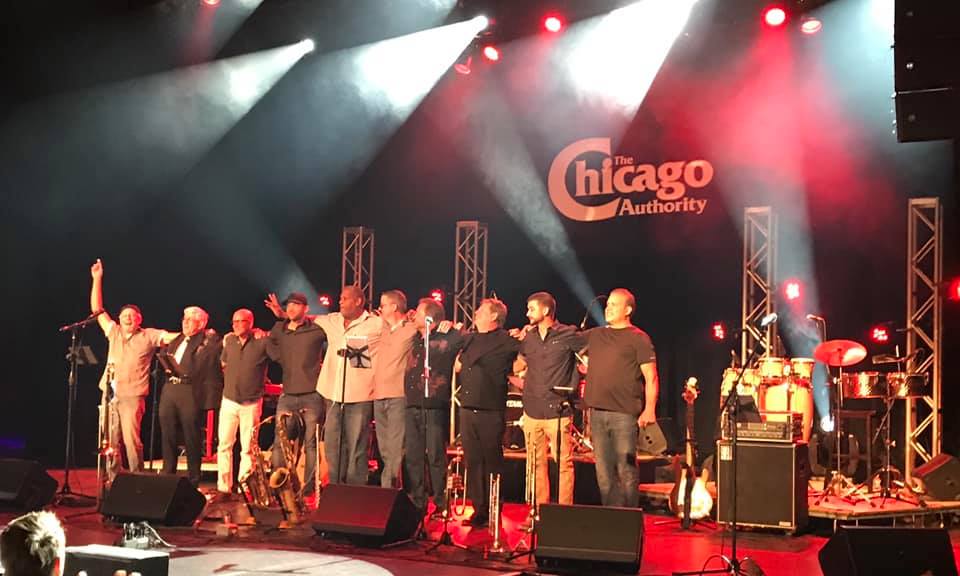 Friday, September 25th and Saturday, September 26th, 8pm:
The Riviera Theatre and Performing Arts Center, North Tonawanda, NY.  As this rescheduled two-show event gets closer we'll keep you up to date here and on the Facebook page. Tickets that were already purchased will be honored, and those who feel uncomfortable about attending this year can change their tickets to our 2021 show (date to be announced).
Tickets are just $20. All of our past concerts at this wonderful historic venue have sold out, and we expect the same this year. Part of the Riviera's Tribute Series, sponsored by Kenmore Mercy Hospital.
"WOW! YOU GUYS SOUND KILLER!"
–Keith Howland, Guitarist, Chicago
The Chicago Authority is a tribute to the music of one of the most popular and prolific bands of all time: Chicago! For fifty years Chicago has been one of the world's top touring acts, and their 2016 induction into the Rock and Roll Hall of Fame has skyrocketed their popularity and introduced their vast 36-album catalog of music to millions of new fans. Read More …
Kacy Dolan's words after the two shows at Sportsmens Tavern on August 16th and 17th. Two sold-out nights (after adding a second date just four days before the event!), and the band donated all of its proceeds from ticket sales to support this gem of a venue. Seeing the hard work and attention to detail …
Our first concert in Rochester happened yesterday (July 10th) at the 585 Rockin' Burger Bar. It was a surreal experience as a few hundred people were wearing masks. Dancing (off to the side, away from others) with masks. Walking around with masks. In short, everyone seemed to take in in stride and have a great …
Thank you to everyone who PACKED the Sportsmens' Tavern for our show! It was a bittersweet performance for us, because although the show was a complete sellout and we raised quite a bit of money for the Sportsmens' Americana Music Foundation, it was our last show until May of 2020. The band is currently on …