A tribute to the music of one of the most popular and prolific bands of all time: Chicago!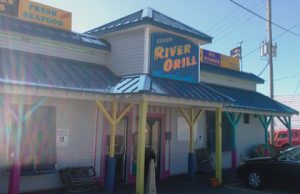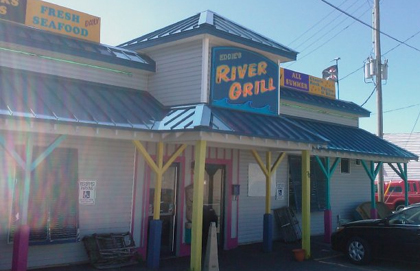 May 28th, Thursday, 7pm:
Our annual "Glorified Rehearsal" at River Grill in Tonawanda, NY. We hit at 7, but get there early (1) to sample some of the amazing food, and (2) to get a parking space and a seat. We perform our entire three-hour show as a dress rehearsal for our summer events. The Glorified Rehearsal always packs the place, and we do it every year to thank the owners for supporting live music. River Grill has live music every day of the week all summer long.
---
"WOW! YOU GUYS SOUND KILLER!"
–Keith Howland, Guitarist, Chicago
The Chicago Authority is a tribute to the music of one of the most popular and prolific bands of all time: Chicago! For fifty years Chicago has been one of the world's top touring acts, and their 2016 induction into the Rock and Roll Hall of Fame has skyrocketed their popularity and introduced their vast 36-album catalog of music to millions of new fans. Read More …
Thank you to everyone who PACKED the Sportsmens' Tavern for our show! It was a bittersweet performance for us, because although the show was a complete sellout and we raised quite a bit of money for the Sportsmens' Americana Music Foundation, it was our last show until May of 2020. The band is currently on …
AMAZING!!! That's the only word we can use to describe the experience we all shared last night at the magnificent Riviera Theatre in North Tonawanda, NY! As Tom "Mister Chops" Scime performed his feature solo on the Mighty Wurlitzer organ, then stayed at that console to play Does Anybody Really Know What Time It Is, …
For the past few years The Chicago Authority has been honored to perform in Dunkirk at the "Thursdays on the Pier" music series. This year was a bit different because (1) the pier is under construction, and (2) the Independence Day celebration fell on a Thursday. So they set up the stage a few hundred …