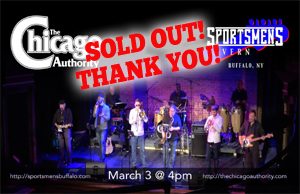 Another SOLD OUT show at the legendary Sportsmens Tavern!
More important, though, is the fact that we were able to donate another $1,000 to the Sportsmens' Americana Music Foundation. This caring organization's mission is "getting music into the ears and instruments into the hands of kids in Western New York."
We are now at about $3,000 in total donations since we started playing at the Tavern two years ago. Look for our next date coming this fall!
THANK YOU THANK YOU THANK YOU!!!