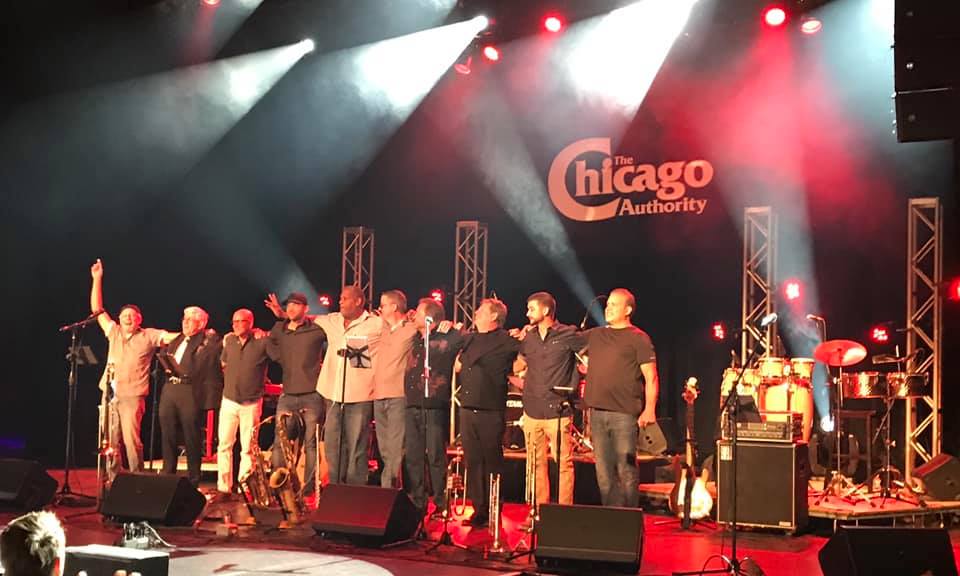 AMAZING!!! That's the only word we can use to describe the experience we all shared last night at the magnificent Riviera Theatre in North Tonawanda, NY!

As Tom "Mister Chops" Scime performed his feature solo on the Mighty Wurlitzer organ, then stayed at that console to play Does Anybody Really Know What Time It Is, special guest Sal Marino (pictured second from left) manned the keys on stage.

The entire crowd stayed to the end of the 3-plus hour show, and were on their feet and chair dancing until the last notes of the encore. Words cannot convey how grateful we are to have such fans, friends, and family!